Cycling
On the map, Terschelling is only a narrow strip of land between the North Sea and the Wadden Sea. But it is nature area for up to eighty percent. With a long list of villages that connects the bustling west with the quiet, rugged eastern part of the island. For cyclists, there are the soft crunchy and shiny shell paths that really belong to the Wadden Sea islands. The island has over 70 km of cycle tracks.
For migratory birds, these wetlands are a four star restaurant on their route. Autumn is the most beautiful time, when hundreds of thousands of birds make their 'pit stop' here. And all attack the mudflats and sand flats that run dry: rich tables for, among others, reddish godwits, redshanks and sandpipers. One of the most exotic appearances on Terschelling is the spoonbill. With his distinctive flat beak he fishes sticklebacks and shrimps.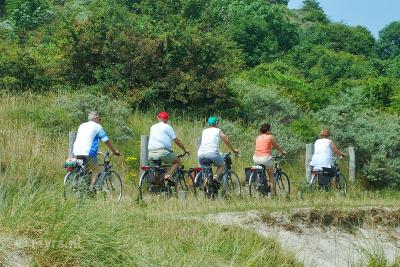 Many bicycle paths and coastal roads
Terschelling is for the most holiday guests sun, sea and beach. But there is a lot more have to offer, a lot more, many pleasant kilometres more.
The many cycle-tracks and the rural roads offer you a varied view that is uncommon in the Netherlands. The coastal-tracks through the dunes, the peaceful country roads through the countryside, the characteristic peaceful villages and the long extensive cycle-tracks. A safe and ideal environment to enjoy, by yourself or with the whole family. In short; There is a lot to discover in and around by bicycle.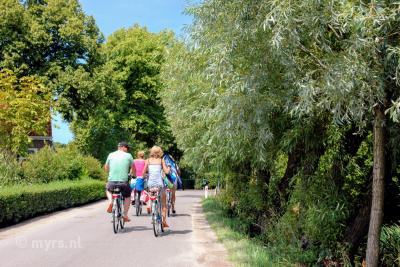 Bike Rental
Do you want to make a cycling-tour during your holiday or do you want to have a bicycle at your holiday residence? Than you can go to many places for a good rental bike. For bike rentals on Terschelling, we recommend the following companies: