1

Riepel boat tours
Discover Terschelling with the Riepel! Complete your visit to Terschelling with a special boat tour! The Riepel takes you to the most beautiful places in the Wadden Sea area. Experience the serenity, the silence, the wind in your face ...
2

Wrakmuseum de Boerderij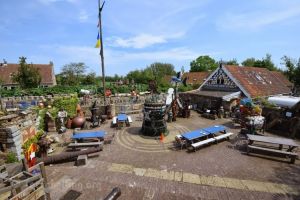 Owner and wreck diver Hille van Dieren collects surfaced inventory pieces from the many shipwrecks around Terschelling. The museum is full of rarities from the period 1650 to the present. An exciting museum for young and old. The museum is situated in an ...