Nature Reserve Terschelling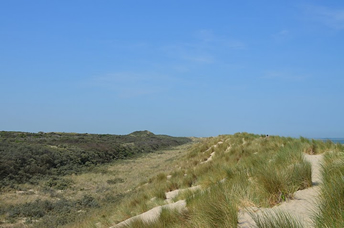 Extensive mudflats, rugged beach plains, high dunes and marshes filled with purple sea lavender flowers, full of birds and butterflies.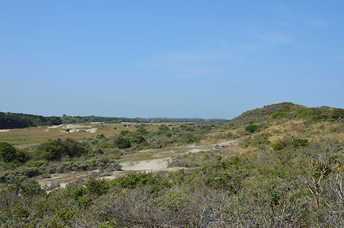 You always hear the North Sea and everywhere you can smell the Wadden Sea. They can be seen on the higher dunes here and there. Terschelling is pure nature. Full of birds and butterflies. With the vast mudflats, a world in itself. Robust beach plains such as the Noordsvaarder. Salt marshes on the border of sweet and salt, the purple sea lavender flowers. Walking, cycling, a birder at the duck or a covered wagon to 'the end of the world': all year round there are excursions on Terschelling.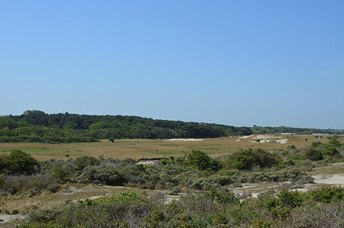 On the map, Terschelling is only a narrow strip of land between the North Sea and the Wadden Sea. But it is up to eighty percent nature reserve though. With a long list of villages that connect the bustling west with the quiet, rugged eastern part of the island.
Four Star Restaurant
For migratory birds, these wetlands, are a four star restaurant on their route. Best looking is the autumn, when hundreds of thousands of birds make their 'pit stop' here. And attack the tidal mud and sandflats en masse: richly tables for, among others, the reddish godwits, redshank and sandpipers. One of the most exotic appearances on Terschelling is the spoonbill. With its distinctive flat beak he fishes sticklebacks and shrimps.
Weather on the Wadden Islands
Wadden Islands have more sun hours. And that is a nice bonus, with a thirty kilometres long beach. Hikers can enjoy themselves on Terschelling. There are more than two hundred kilometres of unpaved roads. Part of those is specially designed as a nature trail. For cyclists, there are the soft to crunchy and shiny shell paths that really belong to the Wadden Sea islands.
Oerol
Forestry Service offers the organizers and visitors of the Oerol festival space on Terschelling and demonstrates that nature and a very high recreational pressure go very well together, provided there is proper consultation and respect for one another's interests. For ten days, the island serves as a stage and source of inspiration for theatre artists, musicians and visual artists from home and abroad. They realize a temporary theatre location on more than 60 places, with beach, forest, dunes and polders at the same time as stage and as scenery.
Flora and Fauna
Nowhere else in the Netherlands, so many landscapes, plants and animals can be found so close to each other on a soil of this size. Cranberries and orchids grow in the wet dune valleys and dune lakes - the popular sour berry, which naturally grows in the north-eastern United States. The shallow Wadden Sea is a nursery for shrimp and fish from the North Sea. Seals sunning on the sand banks. On the border of fresh and salt, marsh plants such as sea lavender, marsh grass and samphire grow. They are food for geese, widgeon and hares. On the Boschplaat, colonies of the spoonbill, common tern and various gull species breed.