Wadden Sea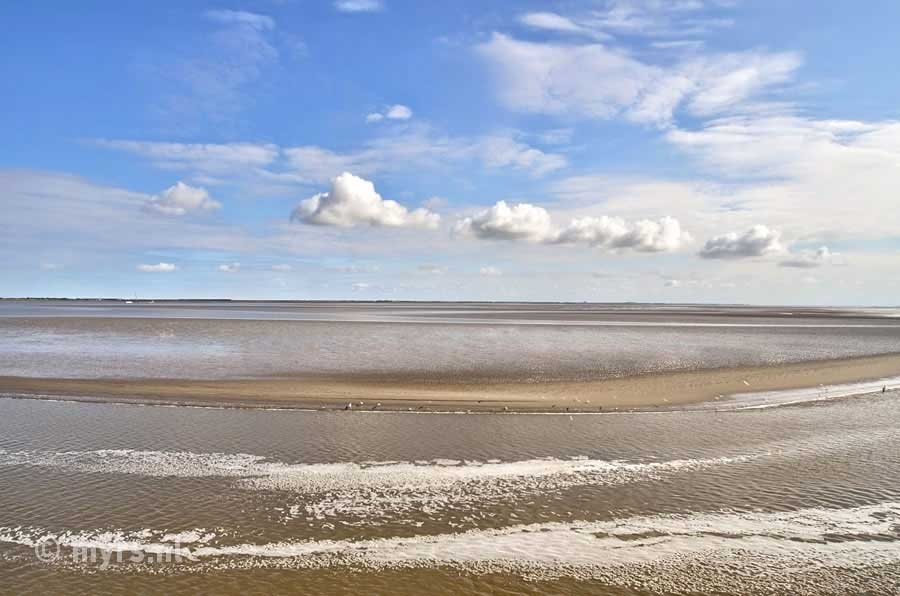 Between Den Helder and Esbjerg in Denmark a nature reserve is located being unique in the world. The Wadden Sea is a world apart, a double-faced world, being altered by ebb and flow. Sand and water are dominating. Tied like fifty pearls on a chain the small and large islands protects the volatilities of the Wadden Sea. The chain of islands begins with the five Dutch Frisian Islands, all characterized by their own features. Five islands, that means five times enjoyance!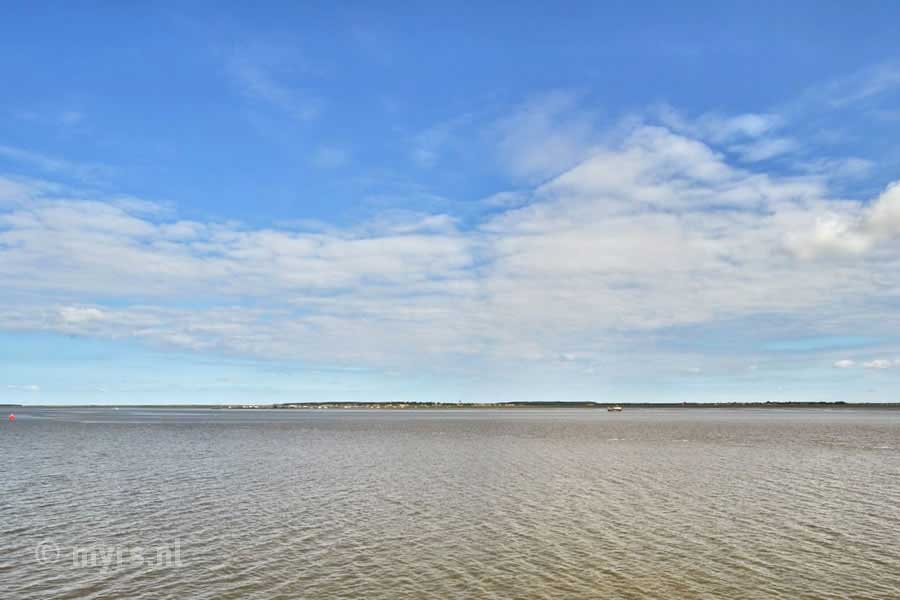 The Wadden Sea is bubbling over with life. The true Wadden are banks of sand or clay elavating at low tide. Twice a day, silt and plankton are coming along with the tide from the North Sea of which mostly has been dropped off at the sand banks. Moreover the undeep water of the Wadden Sea is drying up fast in summer which is favorable for the quick growth of algae. They lay the foundation for the tremendous wealth of food for countless many fish, birds and seals. When flood is rising, the sea water streams the Wadden Sea in along the tidal outlets between the islands and is searching furthermore its way through a system of ditches and gutters, the so-called prielen. The area where tidal currents meet, the zone at the Wadden side of the islands where the flood tides could meet each other at both sides submerges last and runs first fry after the slack water between high and low tide. That is why where tidal current meets is the most suitable place to cross the wad by foot. At the inner sides of the islands and along the mainland the salt marshes are situated, unembanked areas grown by halophytic vegetation and submerging all at spring tide.
The Wadden area is the most important nature reserve of Western Europe. It plays an major role as 'delivery room' for the wide range of fish and shellfish and as forage- and tranquility area for hundred of thousands of migratory birds. In the Wadden Sea it occurs to be about thousands of ordinary seals and also a small colony of grey seals.
Holland Sail offers multi-day sailing trips on the IJsselmeer and the Wadden Sea. This is especially for groups of 12-48 people on board ships of the oldest historical sailing fleet in the world. The fleet consists of no less than 29 ships. Holland Sail's ships have an open and relaxed atmosphere. Holland Sail's strength lies in the expertise of the ...