Riepel boat tours - Attraction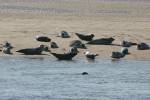 Discover Terschelling with the Riepel! Complete your visit to Terschelling with a special boat tour! The Riepel takes you to the most beautiful places in the Wadden Sea area. Experience the serenity, the silence, the wind in your face and enjoy the beautiful surroundings. Our boat offers space, comfort, a friendly and professional crew and many opportunities for an unforgettable Terschelling day.
Furthermore Riepel boat tours is near the following sights: Museum 't Behouden Huys (±125 m), Lighthouse Brandaris Terschelling (±400 m), Kaapsduin (±500 m), Center for Nature and Landscape (±500 m) & Terschelling Marina (±1,1 km).
For information:
Cornelis Douwesstraat 12, Terschelling-West
mob. +31 653 856 325