Schuttersbos - Holiday park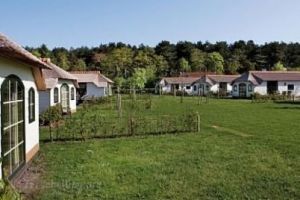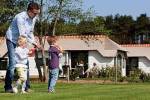 At Landal Schuttersbos, you are surrounded by dunes, a woodland area, villages and wide beaches. Experience that island feeling during your stay in a modern cottage at this cosy park. Completely unwind.
- 41 cottages
- Bordering dune and woodland area
- Playground equipment
During the boat ride, you can already soak up the island feeling! The distinctive Brandaris lighthouse already welcomes you from far away. Experience this typical island feeling during your stay at Landal Schuttersbos. From the cosy holiday park in Midsland, you can walk right into the woodland and the dunes. And after hours of roaming along the water line, you can enjoy a tasty Terschelling 'jutterbitter' (beachcomber's drink) in your thatched cottage. More than 250 km of trails on the island offer you the chance to discover the woodlands, dunes, heather fields and wide beaches of Terschelling. Rather explore the island by bicycle? Cycle over the Wadden Dike and enjoy the amazing views. Now, that is the best way to celebrate a holiday!
For information and reservation
Search & Book
Duinweg Midsland 93, Midsland-Terschelling
tel. +31 562 445 333
web.
More information