Wrakmuseum de Boerderij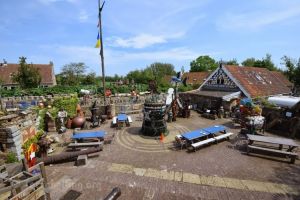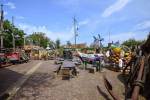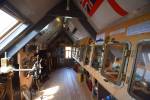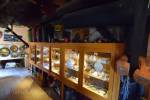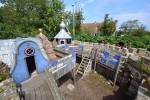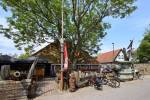 Owner and wreck diver Hille van Dieren collects surfaced inventory pieces from the many shipwrecks around Terschelling. The museum is full of rarities from the period 1650 to the present. An exciting museum for young and old.
The museum is situated in an authentic farm of Terschelling, where the bearing portion is made from the remnants of the Norwegian barque ship CYPRIAN, which sank in 1905 near Terschelling.
Exhibition at the farm
Nearly 150 shipwrecks are found by Terschelling divers since 1976. Both modern and historical ships. From these ships, thousands of different objects have surfaced over the years. Numerous finds from the beach are on display, ranging from the contents of washed up containers to the familiar messages in a bottle. There is a special exhibition about the works by the helmet divers on the wreck of the 'LUTINE' gold ship.
Exhibition in the museum garden
Around the museum are all the major pieces lined up, like anchors, cannons, and the prow of an English submarine.
Behind the museum is the museum playground.
Here lies a real pirate ship. There is a tree house and even a castle!
For information:
Formerum Zuid 13, Formerum
tel. +31 562 449 305
web.
Website